Import vCard (.VCF) File into Blackberry, iPhone, Outlook, Android OS & Whatsapp Contacts Folder
XLSX to vCard Converter – Features & Benefits:

Complete Preview of Excel File Contacts
When you load your Excel file to Excel to vCard software, you get a complete preview of the contacts saved in your Excel file. You will be able to see the table of contacts in rows and columns of the Excel sheet with the contacts and other data in it.

Supports Both XLS & XLSX Spreadsheets
Software is capable to convert contacts from both .xls and . xlsx databases. This means that you can achieve Excel to VCF conversion for files belonging to all the versions of MS Excel including; Microsoft Excel 2000, 2003, 2007, 2010, and 2013.

Unlimited Contacts Conversion Offered
There is no bar set for the number of contacts to perform the contact conversion. This Excel spreadsheet to vCard converter has been tested on 40,000 + contacts and thus you can convert unlimited contacts from XLS/XLSX to VCF format using this tool.

Offers Conversion to All vCard Versions
Software allows conversion of contacts from Excel file to three vCard versions: vCard 2.1, vCard 3.0 and vCard 4.0. The version can be chosen by the user as per requirement. Thus, it allows you to access the contacts in various vCard accepted devices.

Creation of Separate Or-All-In One vCard
By default software will create a separate vCard file for each contact. But in case you want to create single vCard file for all the contacts and save all contacts in it, then you can also check the available option of "Single vCard File for All Contacts".

Provision of Data Fields Mapping
To sync the data fields properly a mapping option is available in the software. You can choose the data entry from the columns provided and map it with the options available in other column from drop down menu to map the columns as per your requirement.
Use Multiple Edition of XLSX to vCard Converter!
Demo Version of Excel to vCard Converter
After update Excel to vCard converter software with newest technology, user can convert and import contacts from any XLSX either XLS file to VCF file in comfort zone. But despite of this scenario, user will face one thing that cannot access Phone/Mobile Numbers and Email address in VCF contacts list. Demo allows to import first 8 Digit of Mobile/Phone numbers and rest number will be replaced as ***Demo**. In same situation, Software fetches first 5 characters of Email addresses and rest will be replaced as "***DEMO***@domain.com". But for getting full access, we can take license version which is fully furnished professional algorithm to resolve this problem.
Take Authorization Edition of Software
User cannot get more advantages from demo edition of Excel to vCard converter tool. Therefore, we are providing software with license keys, so that each person can take avail of program in easiest way. Apart from this, we will not face any restriction condition in front of monitor during the excel contacts to vCard conversion process by using of full edition of XLSX to vCard converter program. Right now, we are providing Excel to vCard conversion in cheapest and reliable price, thereby anyone can purchase easily. This software is classified by organization in three categories. In which user can get $29 personal license, Business license $99 and $299 Enterprise license etc.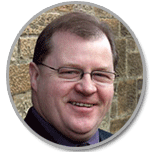 I have found your Excel to vCard Converter as the best solution for converting entire contact list from my spreadsheet; as it made conversion process simple & easy to implement with attribute mapping function. Support section was really helpful in providing correct guidelines and with all these qualities in your team I can recommend your product to other members.

– California, Persues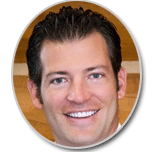 Such a brilliant amazing program. worth for money. And I cannot stop saying that the best customer support ever I experienced. I could import and shift my whole contacts from Excel worksheet (spreadsheet) to vCard contacts folder in VCF file format. Now, I can open my contacts in all Android, Outlook, Windows Address Book and other Mobile OS contacts folder.

– Switzerland, Cronash