Excel Contacts to vCard is an advanced tool for XLS to VCF Conversion
MS Excel is evolved as one of the most popularly used local database management application. And, its user friendly structure lingering users to keep their records like email id's, addresses, contact info, in it. Now, make the more extensive use of your conacts records via excel workbook to vCard conversion.
Yes! you can import excel to vCard file in VCF format and convert thousands of contact. As, Versitcard is an electronic business card, it has attenuation with almost every technology, such as smartphones, iPhones, androids, symbians, also with multiple email clients like MS Outlook, IBM Lotus Notes, Thunderbird, etc. Thus, for any technophile, looking for way to sync excel to these devices, can convert XLS to vCard to make it a success.
People using XLS file to store email databases wishes for a tool that could import these email contacts directly to the email program they are using. This consequently avoid making double effort to enter each consecutive entry again in the email program. Considering these needs, we decided to come up with such a software that can convert Excel to VCF File, which is a standard format used by many email client applications like Lotus Notes etc. and other devices like Palm, mobile, QUALCOMM Eudora etc.
Single Software…Multiple Uses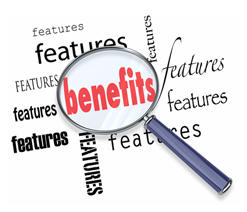 Make XLS to VCF conversion possible
You can Convert Contact in WAB from Excel File
Import Contacts from into Blackberry contacts
User will able to import contacts to all Apple i Phone
Will transfer all the contacts to vCard for Mac
Converted contacts works with windows 7 & 8 as well.
Easy to Export contacts to Palm
Bulk Import of contacts to Linux Contact
Move contacts to Mozilla ThunderBird
How to convert Excel Spreadsheet to vCard (VCF) Files easily?

If you have decided to convert Excel to VCF file, then a question must be creeping in your mind that how to convert XLS to VCF without any difficulty?

Don't worry! The tool will give a perfect answer to your question. Whether you want to convert Excel contacts to iPhone, to Palm, to any email client i.e. into any application accepting vCards, then Excel to vCard software will help you to convert with utmost ease. The software will let you convert all (.xls) contacts into Versitcard (.vcf) format i.e. it will export Contacts into VCF and then you can easily import those contacts to any of your required application.
Download Now! Demo Version of Excel to vCard Converter for FREE !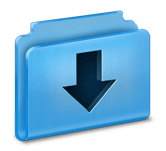 Try converting Contacts to vCard without paying a single penny. We humbly request you to go for the demo version of this ultimate tool and complete the conversion of first five contacts. It is very bad but the demonstration comes with some of the limitations and will going to work with top five contacts from .xls to .vcf file formart. Do complete check out of this tool and feel from your own eyes that how well this software will going to work for you be checking every minute detail of the demo tool.
Features of Excel Contacts into vCard Conversion Tool
MS Outlook Installation is Not a Compulsion: Whether it is to convert excel to vCard or VCF format, you can make conversion possible even if MS Outlook is not installed in your machine.
Unlimited Contacts Conversion : There is no such limitations set for the number of contacts you can convert from XLS to VCF format.
No Limits on range of the Contact Names: You are not bounded into any range of contact names while you transfer contacts from spreadsheet to vCard format. Software frees you from this while you undergo conversion.
VCF File Creation for Every Contact: When you export excel to vCard, software ensures to create single VCF file for every XLS contact and transfer all the information at a shot.
Mapping of all Fields: Excel contacts conversion software ensures the complete maping of all fields associated within .XLS and .VCF file.
Empty email addresses are possible to convert: You can export contacts with empty email addresses from excel to VCF format, if there is any.
Complete Authoritative Version of Excel Contacts to Contacts in VCF Tool
For totally converting contacts in VCF Format from Excel File, user should have to opt for the full version of conversion tool. Order for Full version HERE! This version is available in two licenses, one is licensed for personal usage for $69 and other is $199 for business usage.

Simple, Swift and Safe conversion from Excel to vCard
Use of software is simple because of the easy interface of the software that anyone can understand and use following the on-screen instructions.
Software performs quick conversion from Excel to vCards because there are only a few steps of the process and each step also does not take much time.
It is perfectly safe to convert contacts to VCF using this software because no contact information will be changed, deleted or lost during conversion.
What Our Client Speaks…
I have found your Excel to vCard Converter as the best solution for converting entire contact list from my spreadsheet; as it made conversion process simple & easy to implement with attribute mapping function. Support section was really helpful in providing correct guidelines and with all these qualities in your team I can recommend your product to other members in my circle.
CA Henry Desouza, Netherland
Our Happy Clients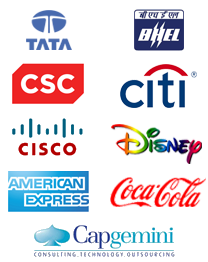 Safe & Secure Conversion